Name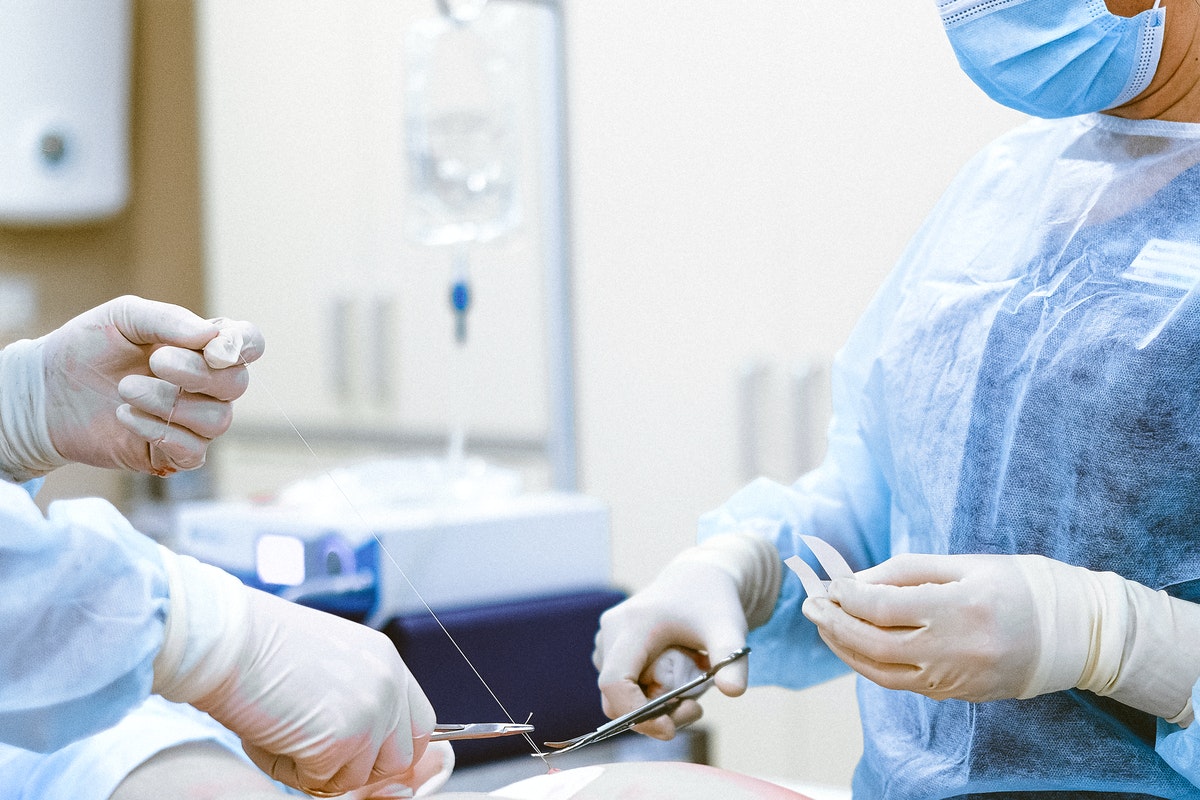 Are you suffering from pain in the hands or wrist, inflammation of your hands, or even deformities that make hand usage difficult? Your hands are needed to perform many basic functions throughout your day, and you want to be sure that they are working properly without any pain or issue. As an orthopedic surgeon in Debary, we assist many patients with their hand pain, inflammation, or discomfort to provide them with the flexibility and movement they deserve. Sometimes, ...
Sports medicine specialists are some of the most popular doctors that are trained to specifically treat injuries or disorders that happen when you are being active. Many of their patients are athletes, whether professional or amateur, but they also treat many others that live an active lifestyle. At our orthopedic surgeon in Deland, we work closely with sports medicine specialists on staff to provide care to each and every sub-specialty in our group. There are few reasons wh...
Do you suffer from frequent and severe shoulder pain? Have you been battling arthritis in your shoulder for many years? Whether you have been dealing with shoulder pain for years or you have suffered from a sudden shoulder injury, you may be considering shoulder replacement surgery. Shoulder replacement surgery is performed by an orthopedic surgeon in Deltona to restore patients to a pain-free and mobile lifestyle. Although it is typically not the first treatment optio...
The ACL, or the anterior cruciate ligament, is one of the most commonly injured major knee ligaments or tendons that can cause excruciating pain. If you have suffered from injuries or pain in your ACL, you most likely have a relationship with an orthopedic surgeon in Altamonte Springs. Many people that experience tears in their ACL can be treated with a simple arthroscopic surgery. This surgery uses a small camera and small surgical tools that minimize the incision necessary...
Do you have difficulty moving your shoulder? Have you been avoiding reaching behind your back due to shoulder pain? The rotator cuff, which is the group of muscles that stabilizes your shoulder joint, is susceptible to many injuries, especially when it is overused or stressed. Our orthopedic surgeon in Orange City specializes in rotator cuff repair for those that have been experiencing pain in their shoulder area. From tendonitis to tears, there are a few common rotato...
Are you suffering from extreme nerve pain? Do you want to find a quick remedy for a sprain, strain, or sports injury? When you are dealing with pain related to your nerves, joints, or muscles, you may want to see a specialist. However, sometimes these appointments may take weeks until a doctor can see you. This doesn't make your pain go away. As a top orthopedic surgeon in Lake Mary, we want our patients to come first, no matter the time of their injury.&nbsp...
Have you recently suffered from a sports-related injury? Are you recovering from an injury caused by an accident, like a trip or fall? Whenever you suffer from an injury, you will want to give your body adequate time and attention to recover before you resume many activities in your life. This will ensure that your body is properly healed, which can prevent extra or unnecessary injury. When you work with an orthopedic surgeon in Deland to recover from an injury related...
Whether you are working from home or you are working in the office, sitting at a desk all day long can cause discomfort and pain in your lower back. This lower back pain can worsen as time goes on, which can make it unbearable to get up and down from your chair and do basic exercises after the work day is over. This can create many issues related to a lack of exercises or repetitive motions. As an orthopedic surgeon in Deltona, we assist many patients with their lower back p...
Have you been feeling pain in your feet? Do you have difficulty putting weight on your feet on an everyday basis? Struggling to put pressure on your feet can make it difficult to walk and stay on your feet for long periods of time, which can impede your ability to function. As a top orthopedic surgeon in Lake Mary, we diagnose and treat many issues related to bones, joints, and overall mobility. There are many different conditions that affect your bone health, includin...
Have you noticed swelling or inflammation in your ankles or feet? Is the swelling worse in the morning or night? Is the skin on your foot or ankle sensitive to touch and painful when you stand up? Puffiness, enlargement, and irritation are just a few of the signs that your foot or ankle may be swollen. Often times, swelling of the foot or ankle is preceded by an injury, such as a trip or fall. However, if you have noticed swelling without an injury, you will want...
Our skeletal system plays a large role in every single movement we make, as it is quite literally what holds us together and provides us with structure and stability. However, over time, our bones may lose mass. When this happens at a rapid pace, it can compromise your mobility, making your bones weaker and prone to injury. Even though losing bone mass is normal as you age, some people lose their bone mass at a faster pace, which is known as osteoporosis. This ma...
Are you suffering from back pain when you bend over, exercise, or even just stand up from a sitting position? Do you feel a tingling sensation that makes your back feel numb when you are moving? These issues can cause you to struggle with moving and become defeated even before you get up to start your day. They can also be signs of a herniated disk. The disks, or rubbery cushions between our vertebrae, can sometimes cause problems that end up irritated nearby nerves, c...
One of the most common causes of injuries in those who suffer from joint and bone pain is by losing their balance and tripping or falling. Many of our patients that suffer from symptoms of arthritis already have difficulty or pain when they walk, which can cause them to lose their balance and become injured easily. As an orthopedic surgeon in Deltona, we try to prepare our patients with the right exercises to promote balance and coordination. Being balanced will assist in pr...
Do you suffer from joint pain associated with injury or arthritis? When you have chronic joint pain, you may have difficulty with movement, which can hinder your ability to perform daily tasks. Pain can actually cause you to avoid using your joints, and this can lead to injury when it comes time to get back to normal routine. As an orthopedic surgeon in Deland, we see many patients that suffer from joint pain so severe they cannot perform basic functions. Their mobilit...
Have you been struggling to stay in shape during the pandemic? The gyms are closed and sports are at a stand-still, which can make it difficult to stay limber and stay in shape during this time. Instead of sitting at home and waiting for the world to reopen, our orthopedic surgeon in Lake Mary suggests that you continue with proper exercises in order to prevent injury upon your return to your normal workout routine. There are a few exercises that are easy to do at home to en...
From sprains to muscle strains to torn ligaments, there are many common injuries that you can suffer from when you are exercising. As an orthopedic surgeon in Deltona, we are no stranger to exercise-related injuries, and we continue to educate our patients on proper treatments, prevention strategies, and injury rehabilitation techniques. When you practice safe exercising, you will be less likely to suffer from injuries that could leave you with a limited range of motion or in extr...
Suffering from chronic pain can inhibit many people from living an active and full lifestyle. This can actually cause the muscles to degenerate and cause even worse mobility issues if left untreated. However, it can be a challenge to work through pain in order to do basic functions, like household chores or work responsibilities. In order to get your pain treated properly and work towards gaining full mobility, you will want to see a specialist with expertise in treating pai...
Even the best of athletes can suffer from injuries in their sport. Many sports medicine physicians, trainers, and doctors are trained to assist athletes in their diagnosis, recovery, and rehabilitation once they suffer a sports injury. They help get the athlete back on the field or court as soon as safely possible. As an orthopedic surgeon in Deland, we have many experts in sports medicine on site to provide specialty and quality care to our athletes. There are many co...
Do you suffer from chronic joint pain associated with any movement? When you have chronic joint pain, you may feel discouraged from engaging in even the simplest of activities, such as walking or doing household chores. As an orthopedic surgeon in Deland, we help many of our patients manage their joint pain by providing a range of treatments. Before you diagnose your pain or try any remedies, be sure to talk with your doctor to make sure you are doing the right things. ...
Do you have regular joint pain? Do you struggle to perform basic activities, like walking your dog or getting up from the couch? Often times, arthritis can cause this pain, especially in older adults as their body ages. As an orthopedic surgeon in Deltona, we see many patients that are suffering from the pain associated with arthritis, which causes inflammation in your joints resulting in pain and discomfort. Because this is so common, it is often easy to detect and pr...
Are you struggling with your mobility or balance? Have you recently suffered a tissue injury that is getting more painful? Do you have chronic pain? All of these are great reasons why you may need to see an orthopedic surgeon in Lake Mary. Orthopedic surgeons can help minimize or relieve the pain associated with bones, joints, and muscles needed for mobility. They are important doctors when you suffer from pain related to arthritis or sports-injuries, but they ar...
Do you have a knee replacement surgery scheduled for the near future? Are you anxious about your upcoming knee replacement surgery? Knowing what to expect from your knee replacement surgery and fully understanding the journey of recovery will prepare you for what's ahead. As a top orthopedic surgeon in Deland, we perform many knee and partial knee replacement surgeries that restore mobility in many of our patients. This alleviates pain and limited mobility that is ...
When you need to have orthopedic surgery on your bones and joints, you should prepare for some type of recovery journey. Regaining your full mobility may take a lengthy amount of time and involve rehabilitation therapy after you have a procedure. Common orthopedic surgeries include hip replacements, total knee replacements, sports injury correction surgeries, shoulder surgery, or ACL repair surgery. These often involve major joints in the body that can affect your ability to...
Going to an orthopedic surgeon can be intimidating. This type of doctor specializes in bones, joints, and muscles, and you typically may only visit one when you are battling mobility issues or suffering from an injury. However, it is important to know that orthopedic surgeons provide a range of services in addition to surgery, including rehabilitation, recovery, treatments, checkups, follow ups, wound treatments, therapy, and much more. When you visit your orthopedic surgeon...
Have you noticed that your ankles have been swollen lately? Did you just look down and notice swelling in your ankle joints? As an orthopedic surgeon in Deland, we specialize in treatments related to bone and joint pain. One of the most frequent and commonly reported symptoms in our patients with ankle issues is swelling and irritation. There are a few common causes of swollen ankles and ways that you can treat them. Ankle or Foot Injury Those who...
Are you struggling to walk without feeling pain in your hips? Do you feel uncomfortable or achy when you are resting? These are just a few of the reasons people may consider hip replacement surgery. Whether you are having mobility issues or painful movements, you may be interesting in a hip replacement surgery to rid yourself of that pain. Our orthopedic surgeon in Deltona provides informative consultations and insight into hip replacement surgery and what you can expe...
Have you been injured on the field or the court while you were playing sports? Are you suffering from aches and pains related to mobility or coordination when you play your sport? Athletes are often prone to injuries from repetitive body movements and strenuous physical activity. Whenever athletes suffer from injuries, pains, or other mobility issues, physical therapy with our orthopedic surgeon in Lake Mary can be extremely beneficial. There are four main reasons why ...
Arthritis is one of the most common bone and joint issues faced by millions. In fact, over 50 million American adults suffer from some form of arthritic pain. It can cause stiffness, pain, and immobility. Many of these individuals treat their arthritis without surgery, but it is always helpful to have the guidance and medical opinion of an orthopedic surgeon in Deltona. We offer treatment options for many of our patients suffering from arthritis. There are a few ...
As parents, we are always worried about our children. This worrying doesn't stop, especially when they are playing sports. However, there are many things we can do to help keep them in optimal shape to avoid injuries. As an orthopedic surgeon in Deltona, we offer many sports medicine services that assist both adults and children with their injury repair and rehabilitation. Common sports injuries include shoulder and elbow injuries, knee injuries, concussions, ankle...
Our bodies are supported by its skeletal system. This gives us our posture, mobility, structure, and strength. It is incredibility important to take care of our bones in order to keep them in optimal health throughout your life. However, it can be easy to forget about what we can't see, until we can feel the pain. As an orthopedic surgeon in Lake Mary, we recommend taking care of your bone health each and every day. This will prevent issues like osteoporosis ...
When you are looking for the services of a bone and joint specialist, you want to choose the best. As a premiere orthopedic surgeon in Deland, our qualified and highly skilled medical professionals provide the best medical care for our patients. In order to meet the needs of our many patients, we at Florida Bone and Joint offer six specialties in our practice. Sports Medicine When you suffer from a sports-related injury, you want to trust professionals that s...
Are you suffering from the chronic pain caused by arthritis? Arthritis, which means joint inflammation, can lead to aching, stiffness, and swelling in and around the joints. Millions of Americans suffer from arthritis, which is most common as aging occurs but still can occur in those of any age. As an orthopedic surgeon in Deltona, we help many patients suffering from these symptoms deal with their pain by providing treatment or surgery for repair. There are a few ways...
Sports medicine doctors are specifically trained for injuries or conditions that are commonly seen in sports. Their training and education teaches them about how to diagnose, treat, and rehabilitate particular injuries in athletes. They may work with particular sports teams, in physical therapy offices, or in hospital settings. Some even specialize as surgeons who work with bones, joints, and muscles. Our orthopedic surgeon in Lake Mary offers sports medicine specialis...
Have you recently scheduled a surgery with your orthopedic surgeon? Are you in need of a hip or knee replacement, bone fusion, or spinal surgery? Although the surgery itself may have you stressed out, you should try to focus your energy on what you can do to recover properly after the surgery is completed. When you have surgery at Florida Bone and Joint, our orthopedic surgeon in Deland will prepare you with the best recovery strategies to help you cope after surgery. ...
An orthopedic surgeon specializes in the musculoskeletal system, which is made up of bones, joints, ligaments, and muscles. This typically involves any injury or symptom that affects a person's movement in some way, either limiting, restricted, or immobilizing a person's ability to move. As a premiere orthopedic surgeon in Deltona, we help many patients regain their range of motion and ease their pain throughout the process to recovery and heal. There are a few commo...
When you visit an orthopedic surgeon, you can trust that you are in the hands of an extremely experienced and talented team of doctors. Not only will you receive specialized treatment for the bone, joint, or muscle pain that brings you to the orthopedic surgeon's office in the first place, but you will also have many other doctors there for you. Many specialists work with an orthopedic surgeon in Lake Mary to help ensure that the patient receives the best and most thorough med...
Each year, there are over a million sports-related injuries suffered during athletic performances. These occur in athletes of all ages and abilities, ranging from little leagues to the big-time sports we all watch on our TV screens. Sports medicine experts not only treat the injuries immediately after they occur on the field, but they also work to prevent and rehabilitate injuries before and after they happen. Sports medicine plays a critical role in the health and safety of...
Shoulder injuries and disorders often involve the muscles, ligaments, and tendons in the shoulder. These are easily susceptible to rips or tears if not properly stretched or even overworked. Shoulder injuries can be painful and range in severity, sometimes even requiring surgical repair. When you are experiencing shoulder pain or discomfort, you should see a trusted orthopedic surgeon in Deltona to diagnose and treat your injury or condition. There are a few common sho...
Your hands are extremely important parts of your body, as you use them to touch, feel, and sense the world around you. When your hands are weak or have suffered injury, you want to trust the experts to find a solution. You want to trust that your hands are in the hands of an expert and professional orthopedic surgeon in Lake Mary. If you are suffering from one of the symptoms below, you will want to make an appointment with an orthopedic surgeon. These are some of the ...
Do you suffer from chronic pain caused by a disease of the bones or joints? There is likely a cause and a treatment plan available to help you manage or alleviate your pain all together. As an orthopedic surgeon in Deland, we see many patients who suffer from diseases of the skeletal system. We offer treatment options, such as medications for pain relief or surgical repairs like bone replacements. Here are four common skeletal diseases that affect patients of all ages....
Many Americans suffer from the effects of osteoporosis. Osteoporosis causes a low bone mass which makes bones more susceptible to breakage and fractures. More than 40 million Americans suffer from osteoporosis, and the majority of these cases are in women. Although it is more likely to get osteoporosis when you are genetically predisposed, there are lifestyle and dietary changes you can make in order to help prevent osteoporosis. As an orthopedic surgeon in Deltona, we...
When you feel a tingling sensation in your fingers, you might immediately suspect carpal tunnel syndrome. Carpal tunnel syndrome is a common medical diagnosis that affects more than 3 million people in the US each year. As an orthopedic surgeon in Lake Mary, we see many cases of carpal tunnel syndrome and we help our patients find the comfort and right treatment for them. Look for these signs in order to determine if it's time to see a medical professional about a carpal...
You fell awkwardly and now your ankle is swollen to the size of an apple. It's clear that you've sprained your ankle, but you are struggling with how to alleviate the pain and decrease the swelling. As an orthopedic surgeon in Deland, the professionals at Florida Bone and Joint Specialists have seen this case many times. Sprained ankles can be easily tended to with items found around your home and by slowing down your pace of a life for a few days. There are a ...
Your hips are critical in almost every movement you do. When your hips are injured or in chronic pain, it is impossible to ignore the suffering. Hip dysplasia, which is a common abnormality of the hips, can cause issues that typically begin in infancy. Suffering from the symptoms of hip dysplasia can make everyday tasks challenging and neglected. As an orthopedic surgeon in Deltona, Florida Bone and Joint Specialists see many cases of hip dysplasia that we can treat.&n...
Athletes devote much time, energy, and focus into their performances. They understand what it takes to rise to physical challenges every day. As an orthopedic surgeon in Lake Mary, we at Florida Bone and Joint Specialists know the physical boundaries our athletes are pushed to both on and off the field. Many athletes spend a good deal of their time stretching and tending to their muscles in order to prevent injury and ensure stellar athletic performance. There are many...
Approximately 1.1 million high school football players take to the field each year to delight their fans. While most of those players have a successful career, learn to work together on a team, and get great physical exercise, football injuries occur in about .5 % of players. The most common types of injuries vary by the position that these young people play. Offense Of the small number of players who are hurt playing football, about 57 % of players were playing o...
If your feet are hurting, then you need to listen to them. They are trying to send you messages that they need you to take better care of them. There are many different reasons that you may experience foot pain but consider these four most common foot problems. Bunions Bunions are more common in women than in men because pointy-style shoes often cause them to start forming. They are most prevalent when the big toe pushes on the one next to it. You should always ch...
Low bone density is a problem for many adults. Your bone mass reaches its top-level about age 22, and it begins to drop by the time you are 30. Women are more likely to have low-bone density than males, but it can happen in both sexes. It can lead to several medical issues, including osteopenia, osteoporosis, and fractured bones. If you think that you have low bone density or want to make sure that you never develop it, then there are some steps that you can take. Weightlift...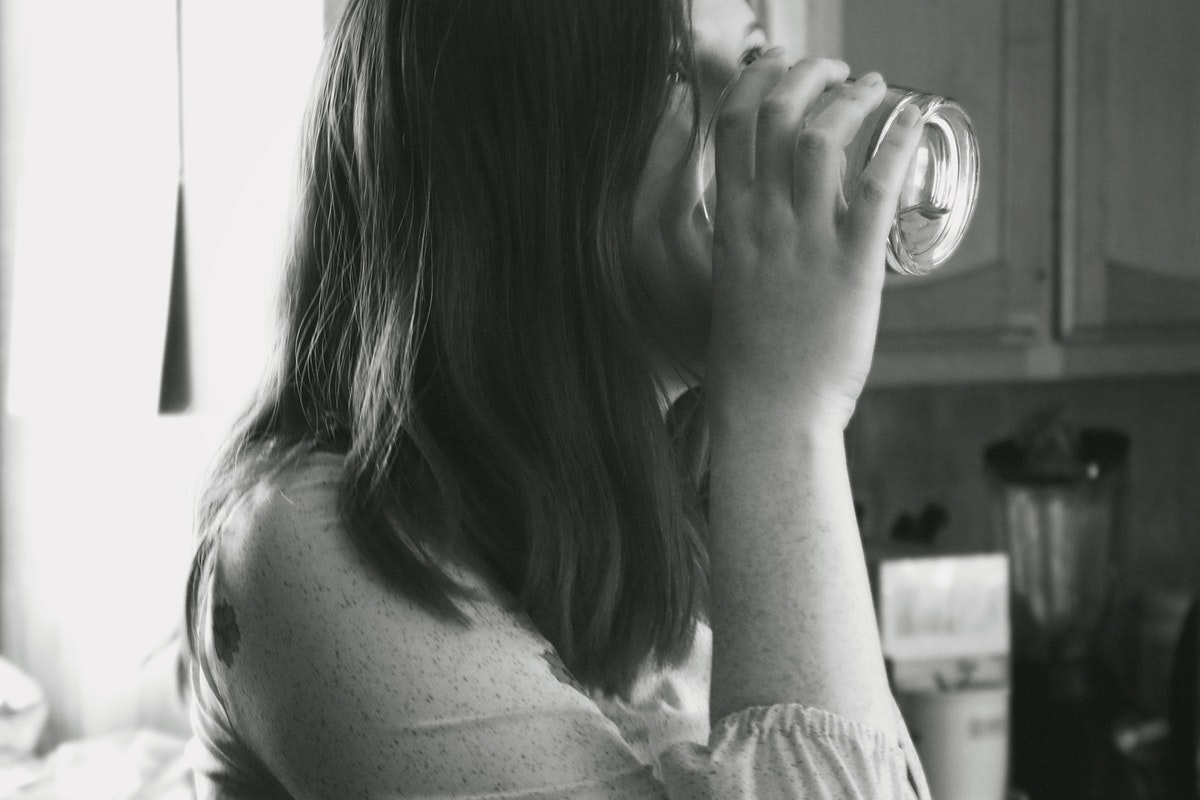 Especially in the warmer summer months, it is easy to become dehydrated before you even realize it. Therefore, you need to set up a schedule to regularly drink water. While there are no hard rules about how much water you need to drink daily, most people do not drink enough water. Many parts of the human body are made up of at least 60 % water, so if you expect it to function correctly, you need to increase your water intake. Consider the many things that water helps your body do regularly.&n...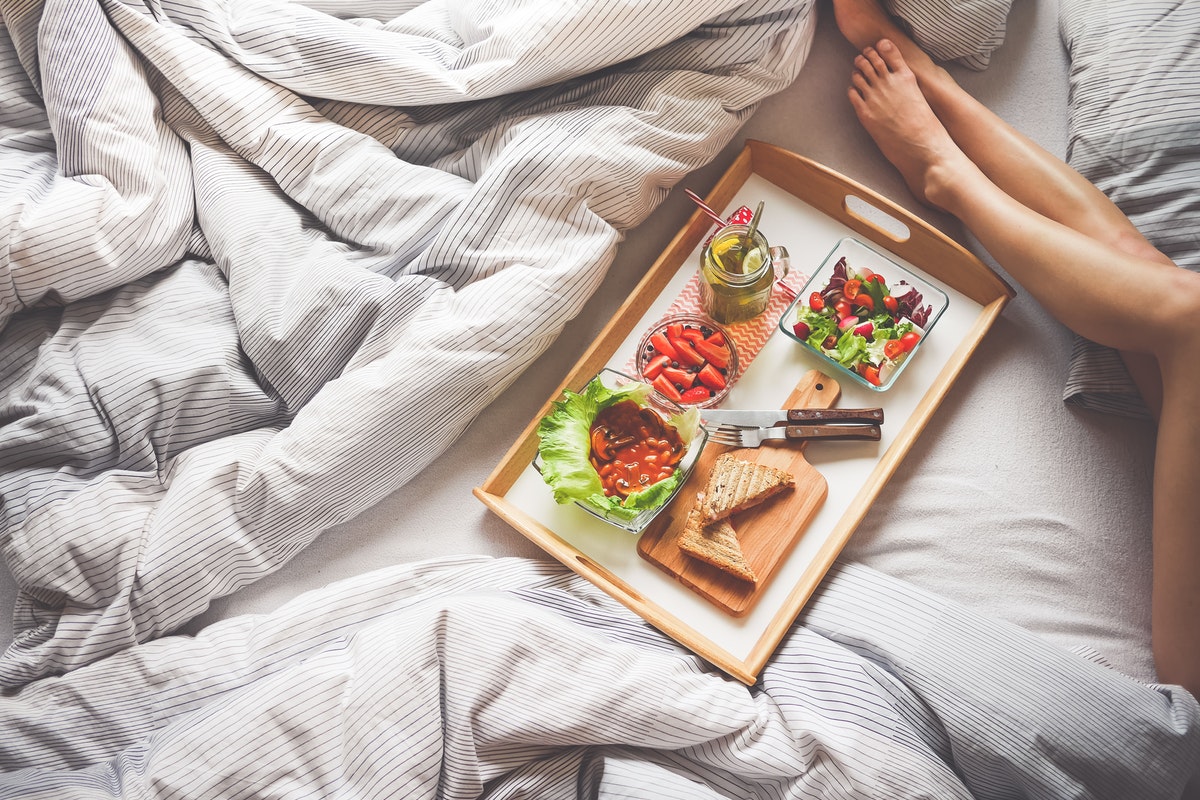 Before or after some surgeries, your surgeon may recommend that you eat a mechanical soft diet for a few days. Other people with swallowing issues will need to be on this type of nutrition for the rest of their lives. While your first reaction may be to groan, you can eat a healthy diet that will keep you full while giving your body the help that it needs as the point of this diet is to make it easier to chew and swallow your food. Here are some dos and don'ts that you will want to keep...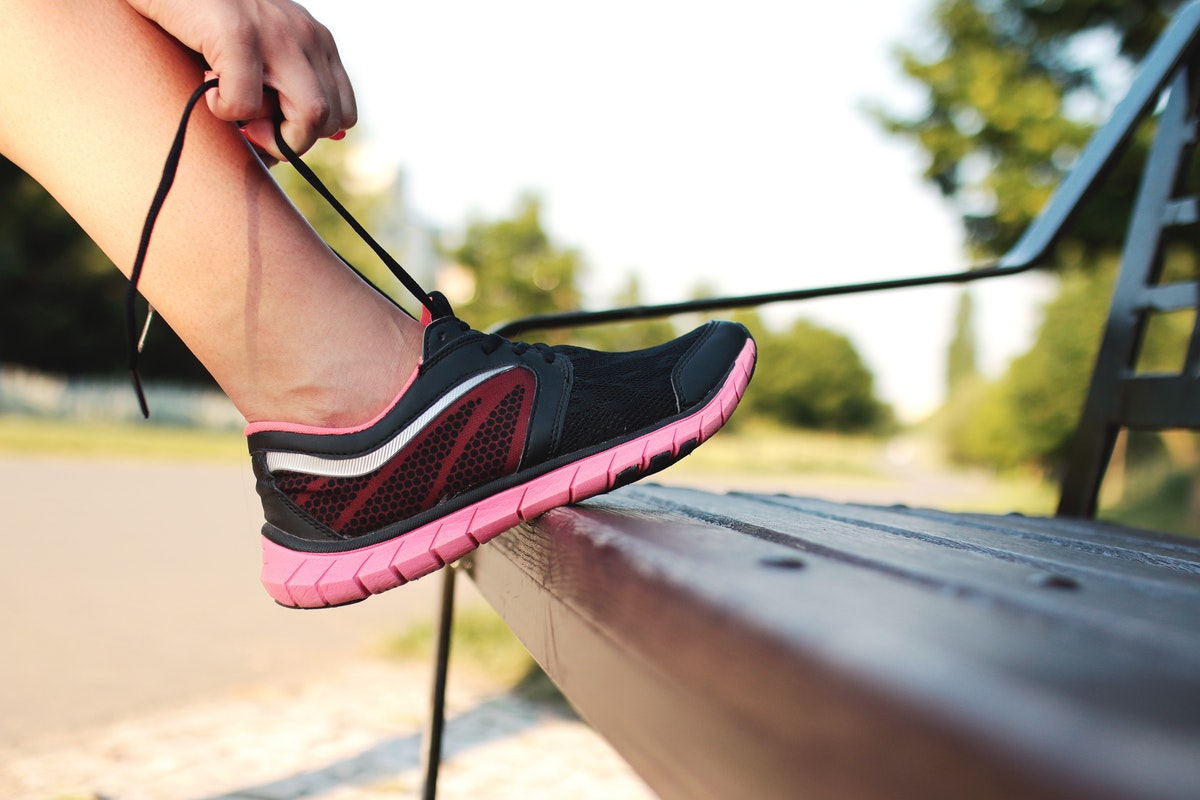 The right pair of shoes is guaranteed to help you prevent injuries from occurring while exercising. Wearing the right pair of shoes could make the difference between a smooth workout and a debilitating injury. While finding the perfect exercise shoe may seem like a difficult task, keeping these general tips in mind makes the process much easier. Here's a list of the most important factors to look for in your exercise shoes. Shock Absorption When you run, your foot ...
The latest statistics from the National Institute of Health declare osteoporosis and low bone mass to be a major public health threat for almost 44 million Americans over 50; with estimated annual costs of more than $16 billion to treat seniors with osteoporosis. It is projected that this figure will rise to 44 million by 2020. When researchers examined studies from Medicare, they found that 5% of members were treated annually for a fracture while another 24% have osteoporosis without sufferi...
If you've been sidelined from a sports injury, the only thing that hurts more is knowing that your team has to go on without you by their side. Sports injuries are not fun, and neither is sitting on the bench while you could be on the field. After seeing an orthopedic surgeon, you'll most likely want to make a speedy recovery so you can get back in the action. Physical therapy is important, but so is your diet during your recovery process. Here are a few nutrition tips you can uti...
While not all insurance companies will cover platelet-rich plasma, many professional athletes who have their choice of treatment have chosen to receive platelet-rich plasma; including Tiger Woods, Rafael Nadal, Stephen Curry, D'Angelo Russell, Garrett Richards and Travis d'Arnaud. This therapy has been shown to cut downtime for professional athletes by up to 50 percent without having to undergo surgery. What is Platelet-rich Plasma? The blood in your body con...
In the 1950s it became possible to distinguish between inflammatory and non-inflammatory knee problems, and knee injections emerged as an effective solution. Doctors usually recommend this procedure when there's pus on the knee that needs to be drained out. This often occurs with people who have inflammatory arthritis, gout, osteoarthritis, rheumatoid arthritis or an infection. If you have never had a knee injection before, then it is natural to be nervous. While your doctor w...
Regenerative medicine is one of the most rapidly growing fields of medicine in the United States today. Unlike most treatments for chronic conditions that treat the symptoms without offering a cure, regenerative medicine offers a cure for many conditions that were once considered incurable. Through biomechanical engineering, regenerative medicine enables growth and regeneration of organs and tissues using a process very similar to your body's natural methods. It is estimated t...