How to Choose the Best Orthopedic Shoulder Surgeon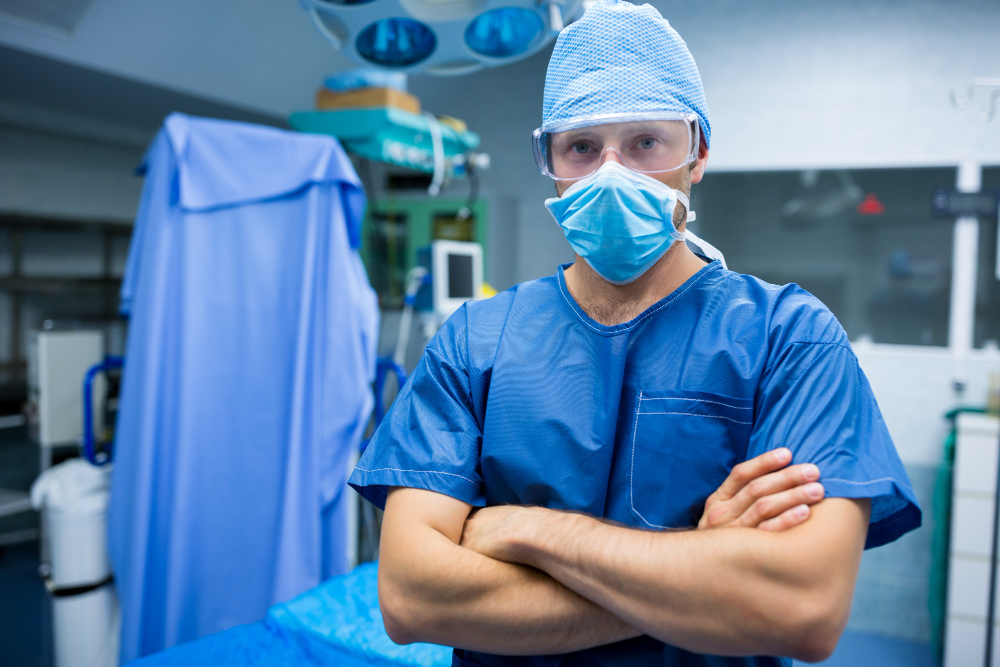 Dealing with shoulder pain can be a nightmare, especially if it's affecting your daily activities. If you suspect that you have a shoulder injury, you need to seek professional medical help. The diagnosis, treatment, and recovery process for shoulder injuries is delicate and should be handled by an expert in the field. However, choosing an orthopedic shoulder surgeon can be overwhelming. There are numerous factors to consider, such as the surgeon's credentials, experience, reputation, and communication skills. This blog post will help you make an informed decision on how to choose the best orthopedic shoulder surgeon.

1. Check their credentials
Ensure that the orthopedic surgeon has the necessary certification, education, and training to perform shoulder surgeries. You can check their credentials online or get the information from their office. The surgeon should be certified by an accredited organization and possess a valid medical license. Also, check their experience and success rate in dealing with shoulder injuries. Depending on the severity of your injury, you may need a surgeon who's specialized in shoulder arthroscopy, rotator cuff repair, or total shoulder replacement.
2. Modern facilities and technology
The orthopedic shoulder surgeon should have access to modern facilities and technology. They should have a fully-equipped surgery center or hospital with the latest equipment to guarantee safe and successful procedures. The surgeon should explain to you the technology used in diagnosing and treating your shoulder injury, such as X-rays, MRI, or ultrasound. Having advanced equipment and technology ensures that you get the best possible treatment.
3. Reputation and reviews
A surgeon's reputation can speak volumes about their capabilities and professionalism. You can ask your friends, family, or colleagues for recommendations of a reputable orthopedic shoulder surgeon. Alternatively, you can check online reviews from their patients or reputable websites such as HealthGrades or Vitals. Reading other patients' experiences can give you a clear picture of the surgeon's bedside manner, communication skills, surgical success rate, and any red flags that you need to consider.
4. Communication skills
Communication is a crucial aspect of choosing an orthopedic surgeon. The surgeon should have good communication skills and be able to explain the diagnosis, treatment options, and expected outcomes in plain language that you can understand. They should also take time to listen to your concerns, answer your questions, and address your fears. Additionally, they should be available for follow-up appointments and provide feedback on the progress of your recovery.
5. Cost and insurance
Finally, you need to consider the cost of the shoulder surgery and your insurance coverage. The surgeon should be upfront about their fees, and you should also inquire about the hospital's charges and any additional costs such as rehab or prescription drugs. You can compare the surgeon's fees with other orthopedic surgeons in your area to ensure that you're getting a fair price. However, make sure that the cost doesn't compromise the quality of the surgery. Additionally, check if your insurance covers the procedure to minimize the out-of-pocket costs.
Conclusion
Choosing the best orthopedic shoulder surgeon requires thorough research and consideration of several factors such as credentials, reputation, communication skills, modern facilities, and cost. At Central Florida Bone & Joint Institute, we have a team of experienced and board-certified orthopedic surgeons specializing in shoulder surgeries. Our state-of-the-art facilities and advanced technology guarantee safe and successful procedures. If you're looking for an orthopedic surgeon in Lake Mary, FL, contact us today for more information on our services and how we can help you restore your shoulder function.