Broken Wrist: Treatment & Diagnosis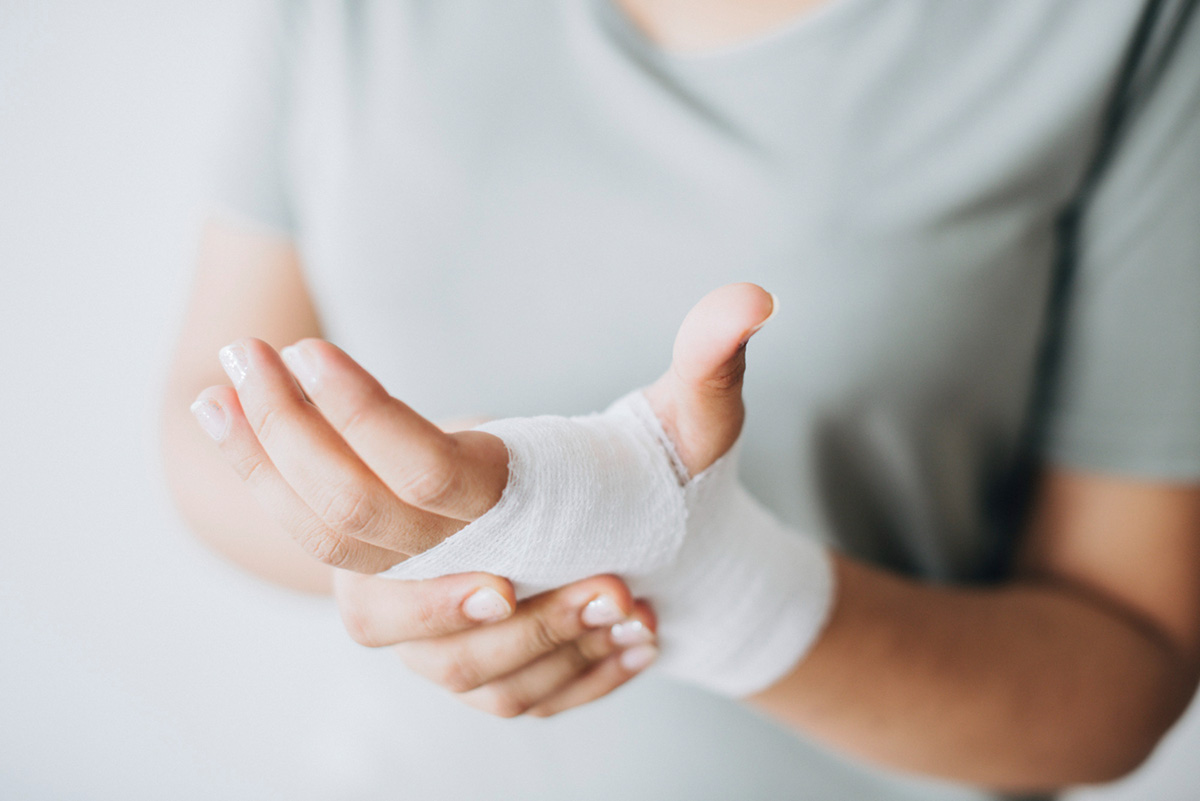 A broken wrist is quite painful and can hinder your daily activities. A fractured wrist happens when one of the bones in your wrist cracks or breaks. Many factors can cause this, including sports injuries, falls, and accidents. Therefore, it is essential to seek help from an orthopedic surgeon if you experience pain, swelling, or bruising in your wrist. This post will talk about the diagnosis and treatment options for a broken wrist.

Diagnosis
To know your diagnosis, an orthopedic surgeon will evaluate your wrist. Firstly, x-rays are taken to confirm if indeed a fracture has occurred. In some cases, an orthopedic surgeon may recommend further imaging tests such as a CT scan or MRI to determine the extent of damage. Once the severity of the fracture is known, you and your doctor will make a plan to treat the injury based on the diagnosis.
Treatment
There are many treatment options for a broken wrist, depending on the severity of the injury. For minor injuries, simple measures like icing and immobilizing the wrist with a splint may suffice. For severe injuries, however, your doctor may recommend surgery or casting that may last up to six weeks. Physical therapy is essential for proper healing as it helps improve the range of motion and reduces stiffness in your wrist.
Recovery
Rehabilitation can take a while, and it is crucial to give yourself enough time to heal. You should attend regular checkups with your orthopedic surgeon to ensure that everything is healing correctly. During rehabilitation, your therapist will guide you through exercises to improve your strength and movement. You may also need medication for pain relief and inflammation.
Tips for Preventing Wrist Fractures
To avoid wrist fractures, it is best to take precautions. Here are helpful tips for keeping your wrists safe:
Regular Exercise
Engage in physical activity regularly and ensure that you maintain proper form.

Wear Protective Gear
Whether you are playing sports or working with tools, invest in the right protective gear to protect your wrists.

Avoid Falls
Take extra caution to avoid falling. Watch for uneven surfaces and obstacles that could trip you.

Conclusion
In summary, if you are experiencing any wrist pain, swelling, or are unsure about the severity of an injury, it is best to consult an orthopedic surgeon. With proper diagnosis and treatment, you can manage a broken wrist and return to your daily activities. Remember, prevention is better than cure. Ensure that you follow the tips above to minimize your risk of a wrist fracture. If you are looking for an orthopedic surgeon in Debary, FL, contact Central Florida Bone & Joint Institute today for more assistance!