How to Prepare for Your Appointment with the Orthopedic Surgeon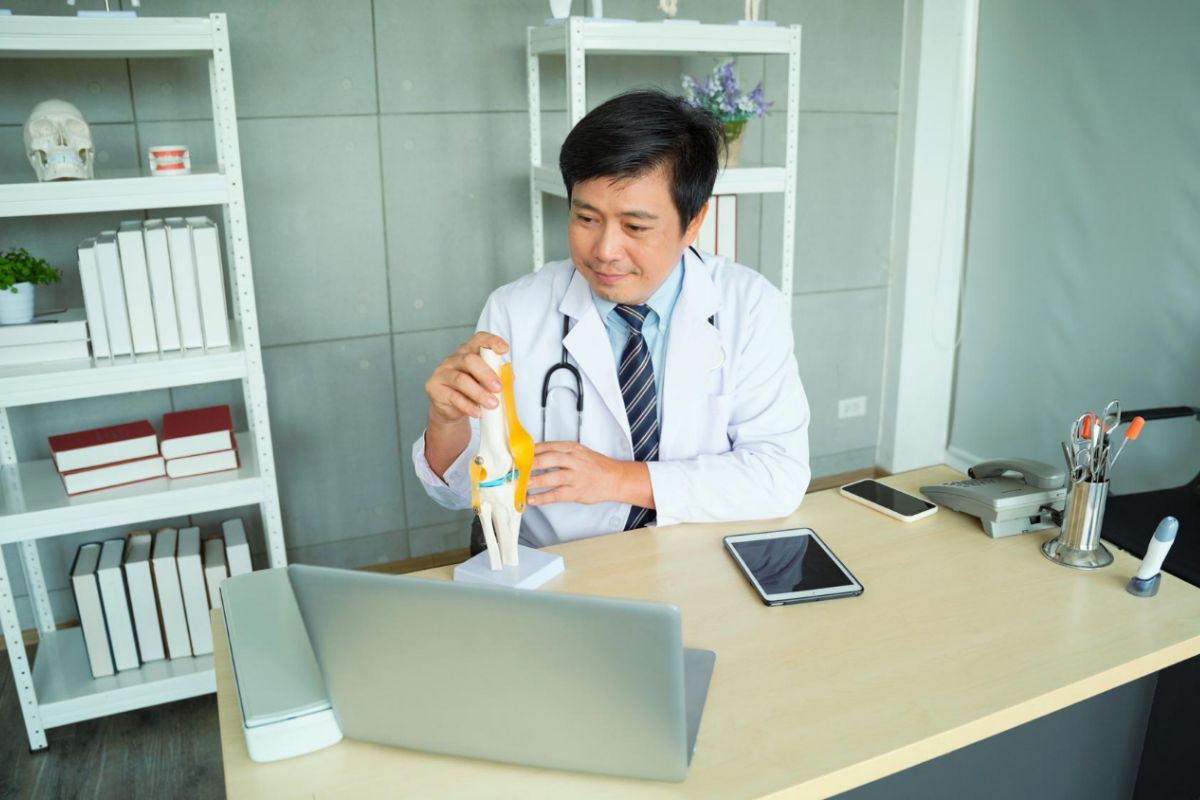 Do you constantly deal with back pain? Are you struggling to stand up because of knee or hip aches and pains? Did you recently suffer from any injury to your wrists, ankles, or shoulders? When you suffer pain or injury to your bones, joints, and muscles, you may need the expertise of a specialist. Our orthopedic surgeon in Lake Mary is experienced in diagnosing and treating issues related to the musculoskeletal system so that you can live a pain-free, mobile lifestyle. Once you book an appointment with our doctors, you should follow these steps to prepare for your appointment.
Bring Documentation
Make sure that you bring all of the proper documentation so the surgeon can have a full picture of your medical history, pain, and lifestyle. This may include any X-rays you have had taken, lab tests performed, or other imaging results you may need. By bringing these documents with you, you avoid needing to redo these tests unless too much time has passed. This process may require you to contact other health care professionals to fax over medical files or imaging results.
Be Prepared to Explain Your Pain
Your doctor will ask you many questions to evaluate your pain, aches, and concerns. They will perform a thorough evaluation of your physical movements, stretches, and abilities using a series of standard movements and assessment techniques. Be prepared to discuss your pain with your doctor to give them a full picture of your lifestyle and how your pain affects your mobility or choices.
Prepare a List of Questions
Getting an appointment with an orthopedic surgeon is difficult, as they keep a strict schedule for seeing patients and performing surgeries. When you get an appointment, you want to take full advantage by preparing a list of any of your questions. You want to discuss any of your concerns with them to prepare yourself for proper treatment options and the potential for surgery, which can be overwhelming to consider.
Ask about Treatment Options
If you have been seeing a doctor to treat your pain for a while, you may want to consider additional treatment options with your surgeon. Talk to them about what has worked or what has not worked in the past. When you advocate for yourself, you can ensure that you are heard and that your doctor will present you with all the choices. Although they typically only suggest surgery as a last resort, you should ask about it if that is something you want for your life.
Bring a Support Person
Having someone to advocate for you, take notes, or just serve as a sounding board is another great idea when you meet with a surgeon. There will be a lot to take in, and you may want to have someone you trust to sit with you during this appointment.
By knowing what to expect at your first appointment with our orthopedic surgeon in Lake Mary, you can prepare yourself for a successful and productive meeting. If you are looking for treatment options for your joint or muscle pain or injury, trust the team at Florida Bone and Joint.
Contact us to hear about our range of specialties to get the treatment you need today!