Healing from Knee Replacement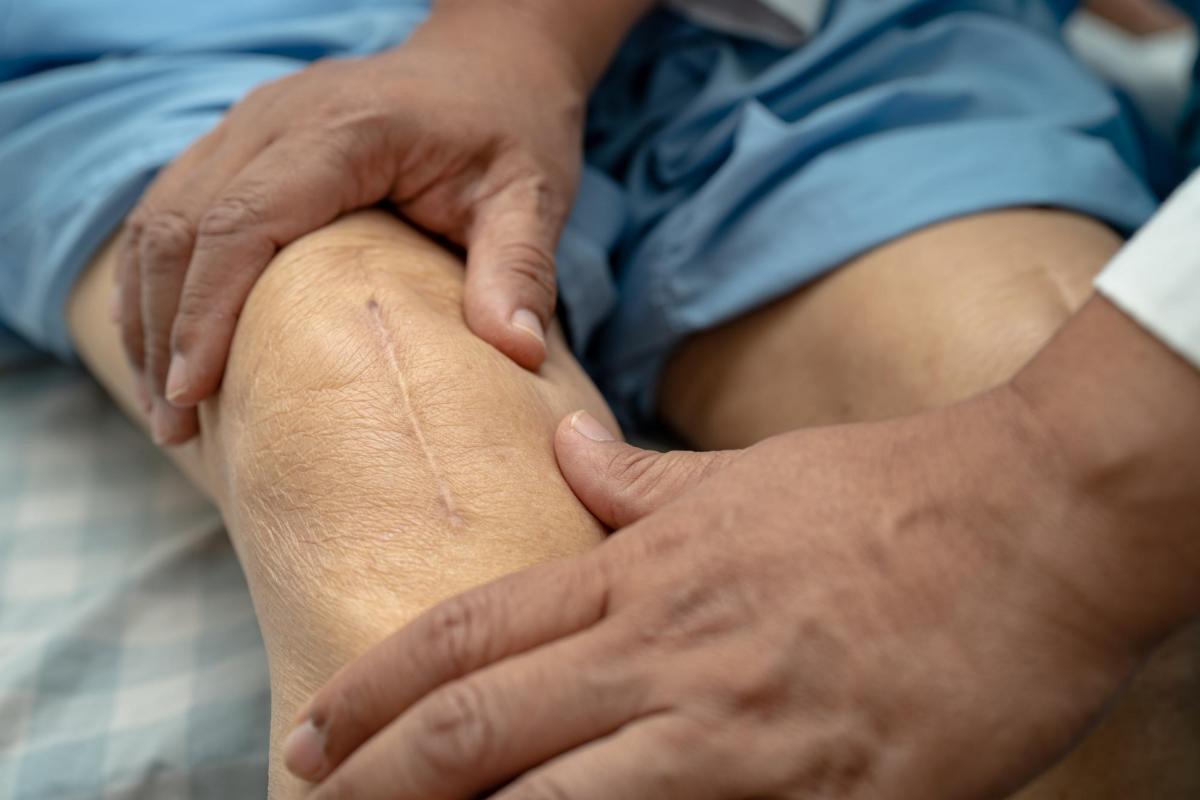 Healing time can differ depending on the person and the kind of surgery done. According to our orthopedic surgeon in Debary, observing the hospital's advice on looking after your knee is essential.
Following surgery
In the surgical ward, you might be provided a button that allows you to self-administer painkillers at a safe pace. You might also be provided oxygen via a mask or tubes. If required, you'll be provided a blood transfusion.
You'll have a big dressing on your knee to shield your wound. In addition, a tube may be placed after the procedure to drain blood from your operation site and stop it from collecting inside your wound. Your wound dressing will be replaced regularly until it's recovered.
How quickly will I be up and moving?
The attendants will help you get up and walk around as fast as possible. If you've experienced keyhole surgery or are on an enhanced rehab program, you might be expected to walk the same day as your procedure. Typically, you'll be assisted to stand within a day after the operation. Walking with crutches or a walker is encouraged. Most individuals can walk unaided with walking sticks after around a week.
During your stay in the hospital, a physical therapist teaches you exercises to strengthen your knee. You can usually start these the day following your procedure. However, it's crucial to follow the physical therapist's recommendation to bypass complications or dislocating your new joint. In addition, it's customary to have initial pain when walking and exercising; your legs and feet might be swollen.
You might be placed on a passive motion machine to revive your knee and leg movement. This support will gradually shift your knee while you remain in bed. It helps to reduce swelling by keeping your leg lifted and helps enhance your circulation.
Going home
Depending on your progress and kind of knee replacement, you'll typically be in the hospital for about two to three days. Patients with a partial knee replacement typically have a briefer hospital stay. In some hospitals, you might go home on the same day as your procedure.
Recuperating at home
You might feel exhausted initially, and the muscles and tissues encircling your new knee will need time to recover. Follow the surgical team's advice and call your doctor if you have any particular worries or questions. After your discharge from the hospital, you might be qualified for up to six weeks of home assistance, and there might be aids that can support you. You can also arrange for somebody to assist you for a week or so.
The exercises your physical therapist shows you are an essential part of your rehab. You must continue them once you go home. A physical therapist will monitor your recovery.
We hope this helps you understand the recovery process following a knee replacement surgery. Contact us today if you need an orthopedic surgeon in Debary. We are here to help!