3 Tips to Care for Someone After a Knee Replacement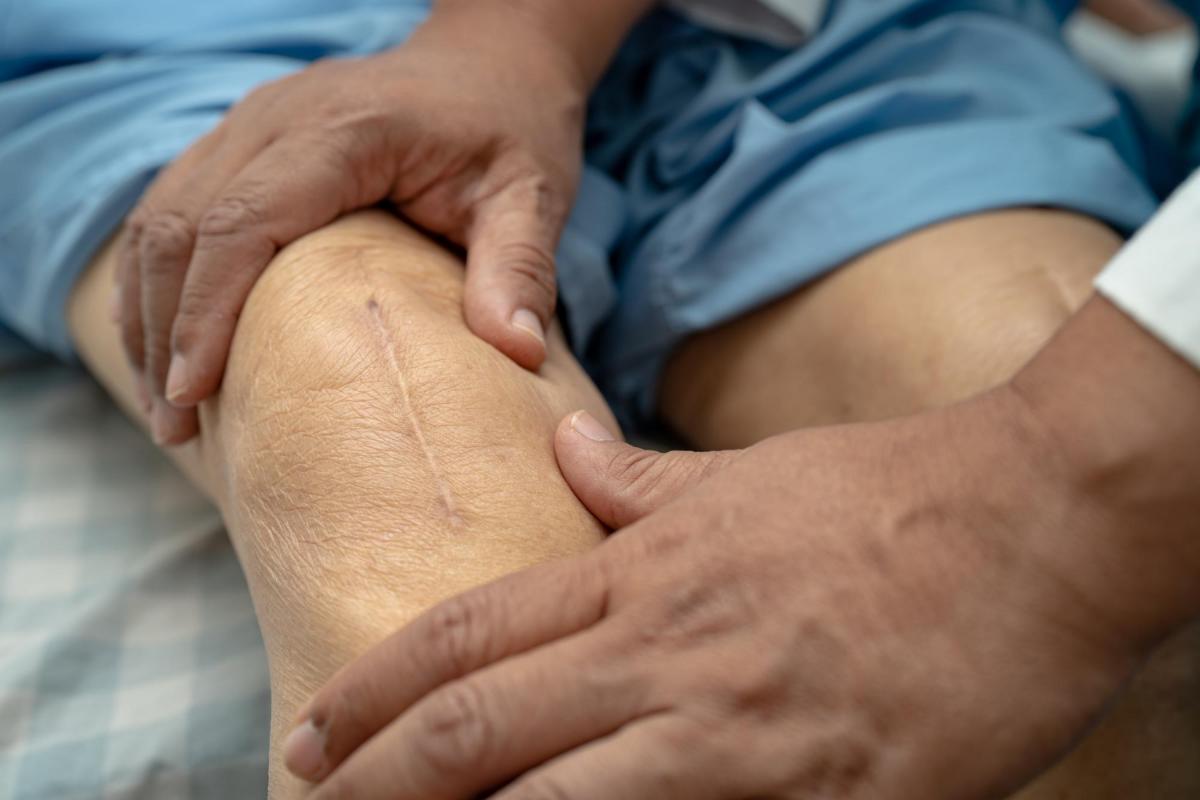 Total knee replacement recovery is not easy, especially with no outside help. The first few days following the procedure are the most challenging. The person you care for is likely to be in pain and tired. They may also be scared or frustrated because it is tough to do things independently and get around like they are used to. This is when they need you the most. It is crucial to be patient with them as you adjust to your new role. Our orthopedic surgeon in Debary recommends these things you can do to assist with their recovery:
Focus on basic needs
Preparing the house ahead of surgery can help make a recovery smooth. It is best to have a recovery area on the entry floor of the home when possible. Keep all their immediate needs in this room, including:
Toiletries
Clean, dry bedding
Lamps or lights with easy controls
Bandages for wound dressing
Comfy shoes that are safe for walking around the house in
Comfy sleepwear
Writing materials for listing questions for the medical team or writing notes
Crutches or a walker
Neatly arranged, easily accessible, and identifiable medications
A phone, or cell phone and charger, to call for help if needed
Ice packs
A bed that is not too low or high from the ground
A bedside toilet if there is not an accessible bathroom
Pillows to elevate their lower leg
Make sure there is plenty of food and make sure there is easy access to useful items. Remove items from the floor that could be a tripping hazard. Rearrange furniture, if needed to make it easy to get around with the walker or crutches. They may have trouble standing, sitting, and moving between rooms, so you may need to help them with daily tasks like personal hygiene and preparing meals at first.
Manage wound care and medications
They must take their medicines as prescribed by the healthcare team. At first, you may need to gather their medicines, make sure they take them on time and monitor and fill prescriptions as needed. Some people like using a medication dispenser purchased online or from a pharmacy. Try to meet with the doctor before they are released to go over the care they need and answer your questions.
You will need to monitor their wound for inflammation and swelling closely. This will likely include picking up needed medical supplies like bandages and changing the dressing on their wound. Seek medical advice if the wound gets redder, more swollen, starts draining, or smells funny. Carefully wash your hands before and after dressing the wound.
Help around the house
For several weeks following the procedure, the person you care for will need to avoid doing things involving long periods of standing, bending, or stretching. They may struggle with preparing meals, doing chores, or anything requiring movement from room to room. They can do light cleaning, but heavy cleaning like vacuuming and laundry is out of the question. Assist them where you can or arrange for additional help. Shopping and meal prep are also things they will need help with, so prepping frozen meals in advance or having people drop off meals for the first few weeks are helpful. They must get plenty of rest, take prescribed meds, and eat nutritiously for optimal recovery.
These are just a few ways to help someone recover from a total knee replacement. Contact us today if you need an orthopedic surgeon in Debary. We are here to make life better.