How to Prevent Back Pain When You Have a Desk Job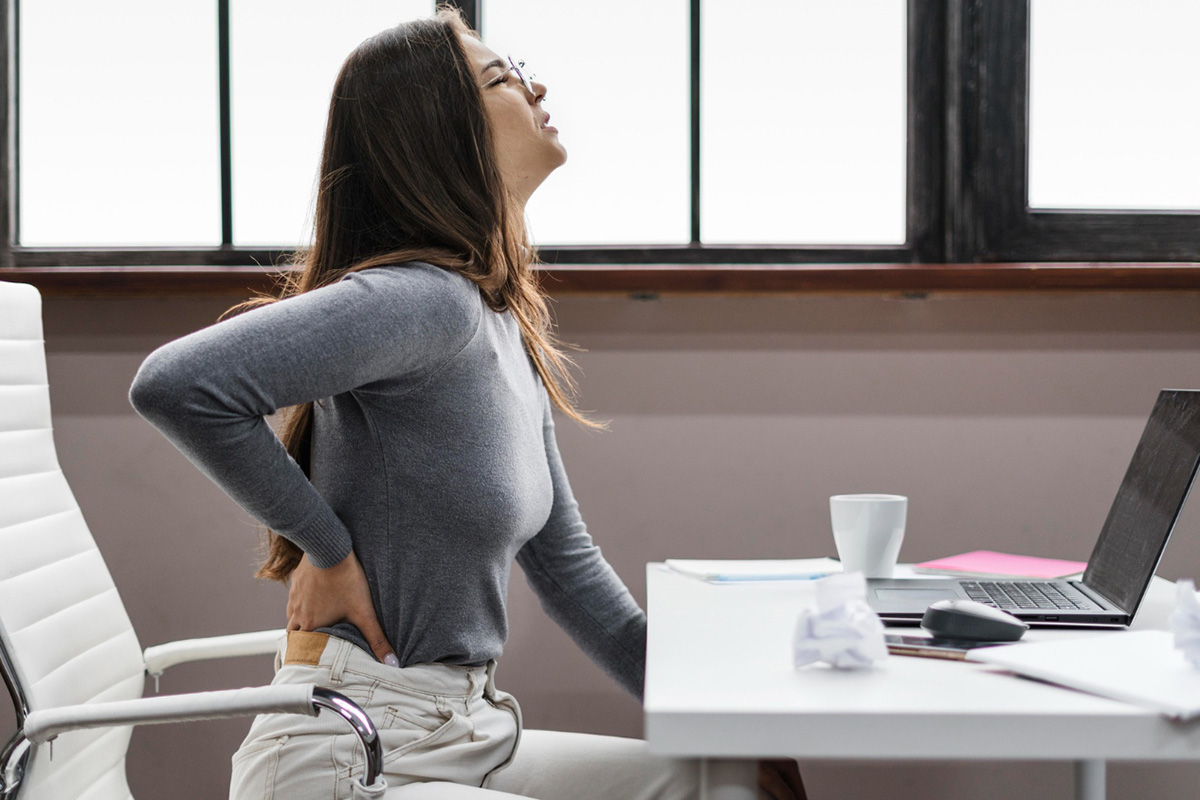 Do you work from a chair all day long? Are you constantly hunched over a computer screen or sitting in meetings at a table or desk? When you are sitting down at a desk all day long for your job, you may start to develop lower back pain that can eventually become chronic. As an orthopedic surgeon in Deland, we handle many patients that complain of lower back pain associated with working a desk job. From computer programmers to administrative assistants, there are many careers that involve sitting at a desk during most of the day. These are a few tips that you can follow to help prevent lower back pain at work.
Get a Supportive Chair
Some chairs just will not make the cut when it comes to desk jobs. When you are sitting down all day long, you need to make sure that you have the right lumbar support in your chair. Although this may seem like an unimportant detail, back support in your chair can make a huge difference. Also, you may want to get a chair that helps you to stay upright and avoid hunching throughout the day. Practicing good posture will help you alleviate back pain.
Set Everything Up the Right Way
Make sure that you set up your desk the right way to avoid causing more pain. Your worktable, computer, and keyboard should be set at a proper height to avoid slouching, bending, or hunching over to be comfortable. If you work from home, avoid taking your computer to the couch and slouching around, as this may make matters worse.
Practice Back Exercises
It is also important to strengthen your back so that you can prevent chronic back pain and alleviate the issues that are already present. When you exercise your back with the right exercises, like squatting with a straight back, which is also known as the Good Morning exercise, you can alleviate pain over time. Also, you will want to stretch your neck, as this can also cause pain that radiates down your spine and into your lower back as well.
Take Breaks
Even though the workday may have you busy at your computer all day long, be sure that you take breaks. Stand up, stretch, and walk around the office to give yourself a break from sitting in the chair. If you can, walk around for a longer period of time and avoid sitting for too long at lunch to give your body a longer, much-needed break from the position you are always sitting in.
Following these tips during your workday can work to manage and alleviate your lower back pain before it gets any worse. If you are concerned about the back pain you have been feeling at your desk job, you will want to be seen by an orthopedic surgeon in Deland. Contact us to learn about your pain management options today.