Four Doctors that Work With Orthopedic Surgeons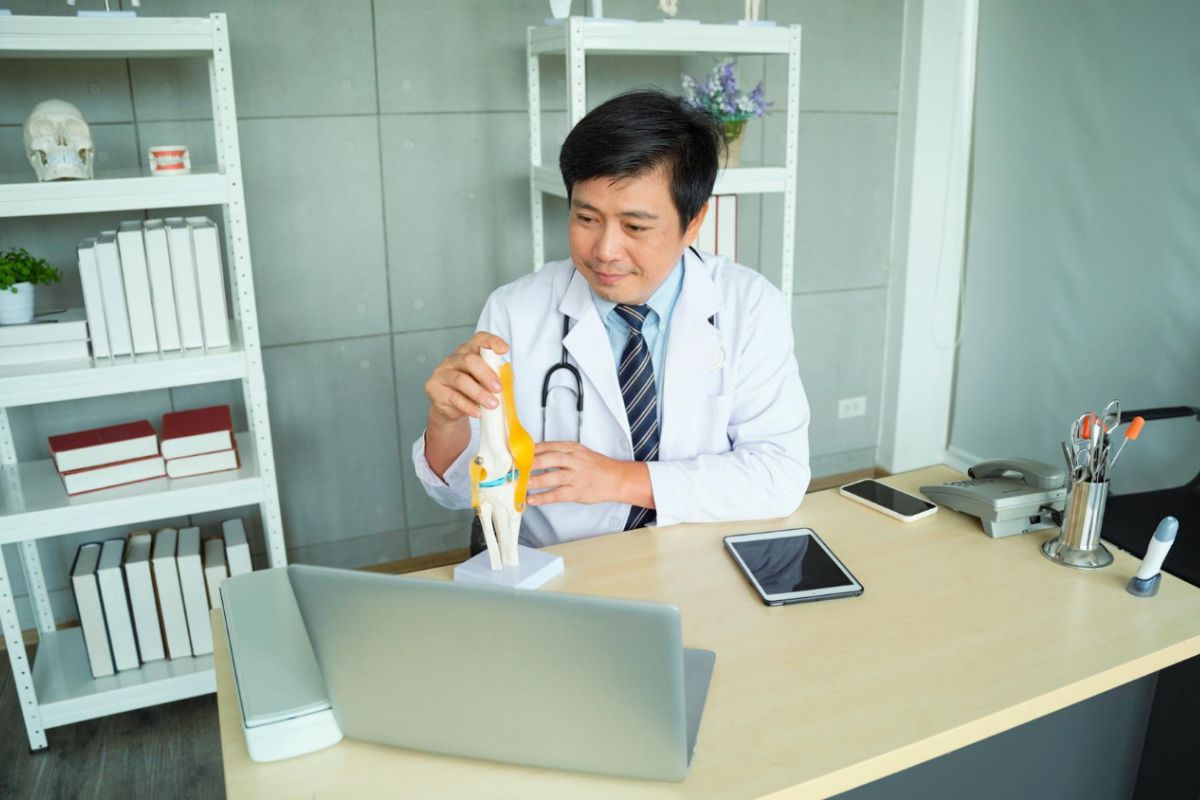 When you visit an orthopedic surgeon, you can trust that you are in the hands of an extremely experienced and talented team of doctors. Not only will you receive specialized treatment for the bone, joint, or muscle pain that brings you to the orthopedic surgeon's office in the first place, but you will also have many other doctors there for you. Many specialists work with an orthopedic surgeon in Lake Mary to help ensure that the patient receives the best and most thorough medical treatment for their symptoms or condition. Many orthopedic surgeons commonly work hand-in-hand with these other doctors on a daily basis.
Sports Medicine Physicians
Most orthopedic surgeon centers also have sports medicine physicians on their team in order to provide additional support for patients with sports-related injuries. These physicians have specialty in sports medicine, which is a particular branch of orthopedics. They will be able to work closely with our athletes in order to ensure the proper treatment and rehabilitation practices for that athlete to return to their sport in the best shape possible.
Neurologists
Some issues that bring patients to an orthopedic surgeon may end up being related to spine issues, which would require the help of a neurologist. Neurologists are specialists with training related to issues of the nervous system, typically in the brain or spinal cord. They will be able to use their experience and knowledge to assist the orthopedic surgeon with diagnosis, treatment, and surgery options for many patients.
Pain Specialists
Doctors who specialize in pain management will likely work on the same team as an orthopedic surgeon. This is especially important because most injuries that bring patients to their centers involve feeling pain as one of their symptoms. Sometimes, they are simply looking for techniques to manage their pain on a daily basis. In this case, they will be able to work closely with pain specialists. Also, after surgery, pain specialists can consult with patients about how to properly and safely manage pain in the recovery days.
Psychiatrists
When you visit an orthopedic surgeon for an injury or if you are in need of surgery, you may also be able to consult with a psychiatrist if needed. Often times, surgery can make patients uneasy, stressed, or frustrated. Patients may also struggle with a particular diagnosis given to them by their doctors. Psychiatrists will be able to consult with and help patients and their families cope with any difficult or confusing medical news.
These are just a few of the common specialized doctors that work with orthopedic surgeons in their offices on a daily basis. When you choose to go to a specialist, you obviously want to receive the care for your particular issue. However, it is easier to choose a specialist when you know they work closely with a team of other doctors to ensure the best and most accurate patient care. A team of doctors will be able to collaborate on your case in order to look at your overall medical profile and give you the best treatment and care. If you are in need of an excellent and thorough orthopedic surgeon in Lake Mary, contact us today to hear about our services.